Driveways & Parking Areas - Online Shop
Driveways to both private and public buildings, plus paved car parking areas in many other places, are frequently created in natural stone setts or quality concrete blocks, in order to provide an attractive appearance and a durable trafficked surface.
Driveway Jointing Mortars
Driveway Jointing Mortars or Driveway Pointing or Driveway Grouting Mortars are important in Driveways and other Car and Vehicle Parking Areas created in natural stone and concrete blocks, because these paving units are what are known as 'small format paving'. This means that as well as the paving units themselves, the durability is dependent on the quality of the paving jointing mortar to accommodate and transfer the vehicle load, resist freeze-thaw action, or mechanical paving cleaning equipment and burrowing insects, plus to the ability exclude weed growth and allow drainage in accordance with the UK's latest SUDS regulations.
To achieve this performance and to also maintain the attractive appearance for the long term and therefore to maximise the durability of these paved surfaces in service, it is also essential to use the right product in the joints between the paving units. The selection of the right paving jointing mortar is dependent on the paving unit's type and dimensions, the anticipated vehicular traffic load and the methods of cleaning the paved surfaces that are to be used (i.e. will the paved areas be cleaned regularly with aggressive mechanical road sweeping machines and / or high pressure water jetting). In most Paved Driveways and Paved Car Parking Areas it is of course, also sensible to use paving jointing mortars that will exclude weed growth and prevent infestation by burrowing insects. The GftK range of paving jointing materials for use in trafficked areas such as driveways and car parking areas can easily accommodate these requirements, plus all of these jointing mortars are also all designed to provide the right level of drainage with SUDS conforming jointing.
NCC Streetscape therefore has the ideal paving joint mortar available for every driveway and paved car parking are a (including both new and refurbishment paving projects). All available from GftK's vdw range of specialist paving jointing mortars. See the Paving Jointing Products page of this website for an easy guide to the right paving jointing mortar product selection, or call us for specific assistance on your project.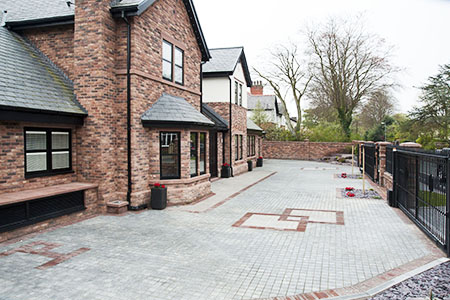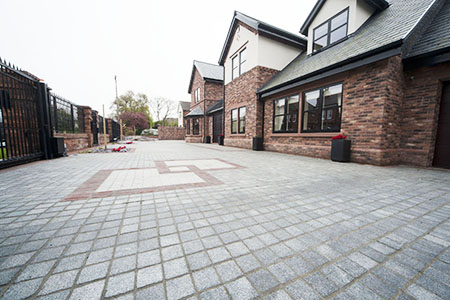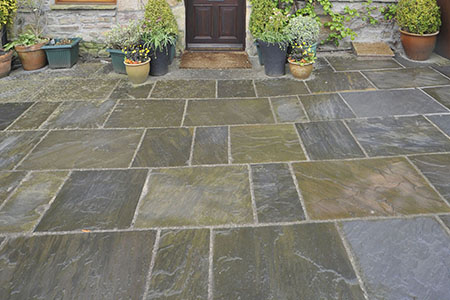 Driveway Cleaners
Driveway Cleaners from NCC Streetscape include a full range of safe, effective and non-toxic chemical cleaning products for paved driveway cleaning works. The range includes general purpose driveway cleaning products, not only for all different types of stone and block paving, but also special products for removing oils and grease from vehicles, dirt and grime from traffic, algae and other organic growths or debris such as grass cuttings etc., or to remove cement and any other staining from paved driveway surfaces. Incidentally, cement stain removal is frequently necessary from traditional pointing or using pre-batched cement based jointing mortars instead of the advanced mortars from GftK! (This is why Cement based paving jointing is not recommended by NCC Streetscape for several reasons – including this one!) Please refer to our dedicated Paving Jointing Products page for more information on this subject).
Please visit our dedicated Paving Cleaners page and the Paving Cleaner Selection Guide to see which of the advanced driveway paving cleaning products is ideal for your Driveway paving project. You can then order it easily from this website - here in our secure Online-Shop.
Driveway Sealers
Driveway Sealers are also provided by NCC Streetscape and we supply a complete range of Driveway sealers that includes general purpose Driveway sealers, plus special sealers for use as natural stone driveway sealers, Indian Sandstone paving sealers, concrete block sealers and the latest invisible but protective impregnating hydrophobic sealers for use on all types of driveways and car or other vehicle parking areas. All of these designed to reduce water penetration and frost damage to the paved driveway or car park surface, plus to reduce staining from spillages and organic debris (leaves and grass cuttings etc.), wherever required to provide this additional protection and durability.
Important note: Driveway sealers are not the same as paving Joint Stabilisers. If you are not using a hardening patio jointing material, such as the excellent vdw range of GftK Driveway Paving Jointing Mortars, and you require your driveway sealer to provide a significant contribution to stabilising block paving jointing sand, then you should use a specifically designed Jointing Sand Stabilising product Otherwise any limited 'stabilising effect will be temporary and you will soon be doing the job again - and possibly then have difficulties in compatibility with the 'Sealer' you have applied and the new Jointing Sand Stabilising product that you now want to apply – An expensive and very unattractive mess on your investment can follow! – For more detailed information on these materials, please refer to the dedicated Paving Jointing Sand Stabilisers page on this website.
Please visit our dedicated Paving Sealers page and the extensive information on the different types of these materials and their advantages and limitations, to see which paving sealing product is ideal for your Driveway project. You can then order it easily from this website - here in our secure Online-Shop.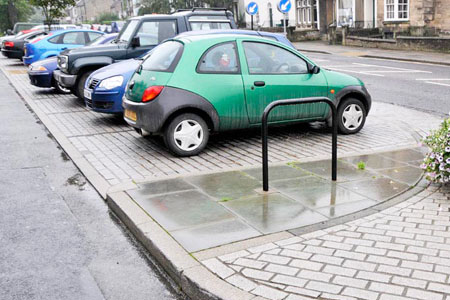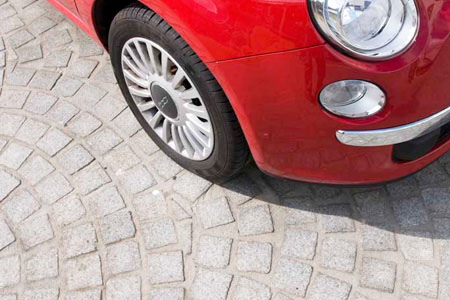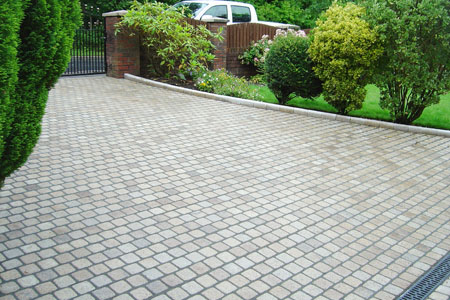 Driveways, Car Parks and vehicle Access Areas
For Paving Cleaners , Paving Sealers or Jointing Sand Stabilisers and other specialised Additional Paving Products, please visit the relevant page of this website, or again you can always call us for expert advice.
For more specific information on some of the successfully completed Paved Driveways or Parking Areas, by our customers using the unique GftK Jointing Mortars, please visit our Case Studies Page. Alternatively if you already know what you need for your project you can Buy Online here in our On-line Shop. Please follow the links in the text or though the tabs at the top, or on the left of the page.
For more advice or assistance with your specific paving project, please call 01257 266696 for FREE Expert Advice during normal office hours, or you can email us at any time to: sales@nccstreetscape.co.uk and we will get back to you just as soon as we can. Thank you.