Resin Bonded Surfacing
Resin Bonded Surfacing for Paving and Hard Landscaping
Resin bonded surfacing is now used to create the look of natural gravel or other stone finishes without the inconvenience, noise and nuisance of loose gravel or chippings that move and are displaced or thrown up dangerously when trafficked.
Resin Bonded Surfacing can be applied to most hard landscaping and paved substrates and dependent on the type of aggregates broadcast onto the surface, will provide superb slip resistant and hardwearing grip and traction for both pedestrians and vehicular traffic. This also greatly enhances the area's appearance, with almost unlimited design possibilities in terms of colour, shape, form and finished texture.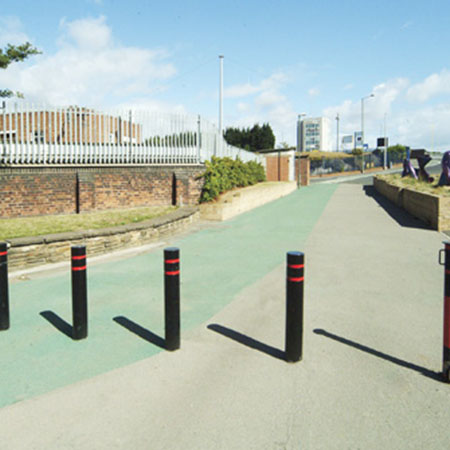 Resin bonded surfacing is therefore suitable for domestic, commercial, and public areas. This includes being used as a feature or design component of larger hard landscaping schemes, the provision of clearly designated car parking areas, increasing the slip resistance for pedestrians and traffic on ramps, platforms or loading areas, cycle paths and many other areas.
The Resin Bonded Surfacing for Paving and Hard Landscaping works is produced using a fast curing resin that is applied to the prepared substrate, then broadcast with selected aggregates or gravel, stone or other mineral chippings, small pebbles or synthetic materials to provide a 'designer' surfacing system with the desired degree of slip resistance, abrasion and wear resistance, in the selected colour shade and appearance required. Resin bonded surfacing therefore provides hardwearing, slip resistant decorative finishes suitable for both pedestrian and vehicular traffic.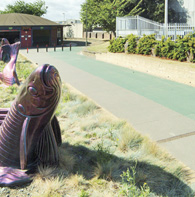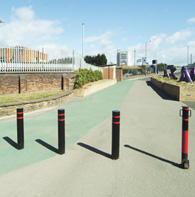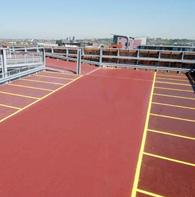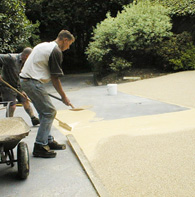 Resin Bonded Surfacing Materials
The advanced resin bonded surfacing systems provided by NCC Streetscape are based on 3-component, solvent-free and fast curing Polyurea resins by VIP GmbH and others, which are available in grades that are designed to be suitable for application onto concrete, cement mortar, steel, timber; plus there are even grades available for use on notoriously difficult bituminous asphalt or blacktop surfaces. These systems are solvent-free and therefore can be used both internally and externally for installation where required to provide an extremely wide range of finishes for all types of areas and individual surfacing requirements.
The edges are normally produced finished with a hard-paved outer edging or other rigid material. The resin bound top layer is produced by first mixing the two pre-batched components of the CP 22 resin binder with dust-free graded kiln-dried aggregates, or other selected and approved materials such as graded coloured pebbles, or glass for example, in the colours of your choice for the area.
For more information on Resin Bonded Surfacing for your specific project, please call 01257 266 696 for FREE expert advice and assistance.