Type of Area
Different areas of paving have different requirements, particularly in terms of their exposure to load in service and daily use. This means that this is the first important consideration in selecting the best Paving and then the best Paving Joint Mortar for your paving project.
For example, domestic patios and paving will normally only have the imposed loading of pedestrian foot traffic and small garden equipment, whilst a driveway will have to withstand the additional structural loading of static and dynamic loads from vehicular traffic. This could be relatively light dynamic loading from a small family car, but alternatively it may mean larger 4 x 4's and vans, or for longer driveways and parking areas to the heavier vans and delivery vehicles. For paving around Retail and Commercial Areas, on Highways and Roads in Town Centres, as well as in and around historic conservation and heritage areas, such as Market Squares, the paving must also be designed with a substructure and finished surface that can safely and durably accommodate heavy goods vehicles up to and including modern 40 tonne articulated trucks.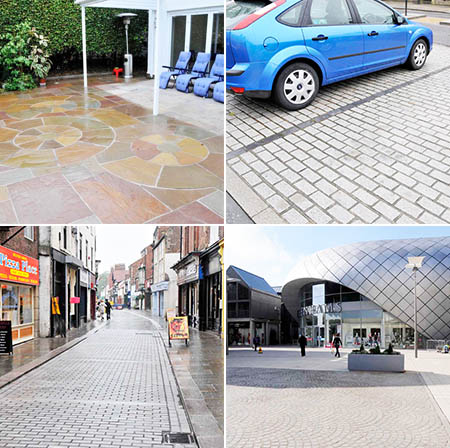 These static and dynamic loadings on the paved surface, in turn places huge imposed load on the joints in small format paving especially, such as with natural stone setts etc. (small format paving is usually defined as meaning paving elements 400mm x 400mm or smaller). As a result it is clear that the structural loading is important not just for the paving substructure, but also for the joints, where the key performance requirements are not just the compressive strength of the jointing mortar as this load is taken by the paving stones, but rather it is the tensile strength and e-modulus of the jointing material that defines its ability to flexibly accommodate joint movement and transfer loadings through to the stone and substructure.
Jointing mortars promoted with a high compressive strength will often fail prematurely because they will also have a low tensile strength and are effectively brittle, so under the dynamic load of vehicles they will de-bond and crack letting in water and accelerating deterioration. This is why the GftK range of 2-component mortars are designed with the ideal strength correlation for the areas of intended use. The additional factors to consider in selecting the right paving joint mortar are obviously the colour, whether matching or contrasting – your choice, plus the materials resistance to cleaning. If for example you are going to frequently clean the area with high pressure water jetting, or even mechanical street cleaning machines, then you need a jointing mortar that will really take this and whatever manufacturers and merchants may say about holding the nozzle 200mm from the surface or 1-2cm from the edges – Forget it – Impossible! Any 1-part vacuum packed, 'bag in a tub' type mortar, just will not hack it for more than a few times even if you get lucky it will last 2-3 years max.
The other key decision factors are the size (width and dept of the joints and the type of paving elements as for example cement based materials do not stick to very smooth and non-porous surfaces, and they are a nightmare, if not impossible to get off textured stone finishes (never, ever, use brick acid on paving surfaces – it will ruin something for sure!).
Check the Exposure of Your Paving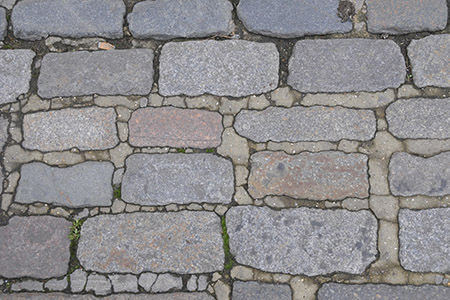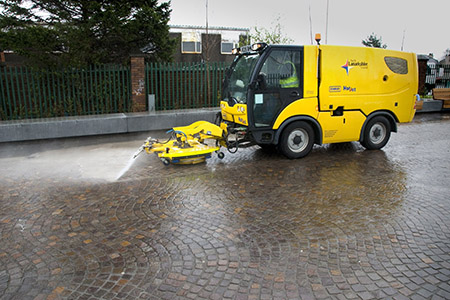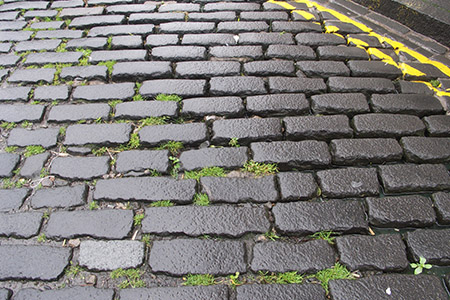 We hope this helps as an introduction. Now please select the Type of paving in your project on the left or below and follow the link to more information about the type of paving, the joint demands and the right type of materials to use for the joint. We have also included information on paving cleaning, sealing and repointing where GftK Paving Joint Mortars were NOT used in the first place.
Alternatively for any specific assistance you can call our team on 01257 266696 or email us technical@nccstreetscape.co.uk