Paving Joint Technologies
Since stone paving was first used as a complete system solution for hard surfacing, the first major advancement in this technology was made by the Minoans about 6,000 years ago, specifically it is believed to ensure level surfaces for their roads, pathways and hard standings, without trip hazards. The suitably filled joints ensured a smooth transition for wheeled and rolled traffic, with ease of water run off etc. The requirements in this respect were not unlike they are today. This first huge step was made with the development of a uniquely adaptable bedding and stone paving joint filler that was a basic pozzolanic mortar The raw materials for this were widely available because of the islands volcanic past, as this type of mortar and this paving jointing application was originally invented on what is now modern Crete. This is also seen as the first and original creation of the pozzolanic building materials now collectively known as cementitious concretes and mortars ('Con-Crete' – You see the connection!).
Well - For many years the types and sizes of stone paving elements, plus the mortars used for bedding and jointing stone paving elements, plus the areas of use and the exposure of these paved areas has continually developed.
Today, cementitious (cement-based) materials are still the most widely used paving bedding and jointing materials including polymer modified cement mortars and prebagged materials to reduce site batching errors etc., and cement based materials continue to be the best method of bedding almost all types of paving. However, now and especially in the modern context of time and cost pressures, skills availability and as always in the UK environment, the British weather, ALL cement based paving joint mortars also now have some serious disadvantages that we will review below.
Also today during the last 30 years or so there are many other 'new' prepacked, prebatched and ready-to-use paving jointing compounds that have been introduced to the market, originally as so-called 'Wide Jointing Compounds' and to be honest they are all very similar, very easy to use, but they can also have serious disadvantages. Buyer beware as always – the cheapest is not always the best or the most durable for sure – horses for course! We try and clarify these things for you on this website.
Check the Exposure of Your Paving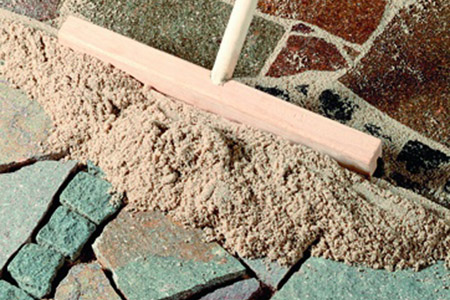 As NCC we are totally independent and have access to ALL the available paving joint materials technologies, but it is very much horses for courses as said. In order to determine the best solutions for your paving jointing project, please follow the tabs on the left, we have prepared a summary of all the different materials available and commonly used for paving jointing in the UK.
Firstly the Traditional Paving Joint Technologies and then the unique GftK Paving Joint Technologies to help you determine the most suitable products for your paving project.
For more advice or assistance with your specific paving project, please call 01257 266696 for FREE Expert Advice during normal office hours, or you can email us at any time to: sales@nccstreetscape.co.uk and we will get back to you just as soon as we can. Thank you.