Paving Cleaning & Sealing
Paving cleaners and sealers can come in as many different types as there are different types of natural stone paving, reconstituted stone and other concrete blocks and precast paving. This is why there is no universal cleaner or sealer that can be used on all paving materials, in fact some cleaners and sealers can be very detrimental if used on the wrong type of surfaces – For example we frequently still hear of people and websites / Facebook experts suggesting the use of brick cleaning acid for paving cleaning, despite the fact that if this is used on any type of concrete or natural stone paving, then it will rapidly eat away at the surface and also stain it irreversibly! – DO NOT USE BRICK CLEANING ACID on your paving!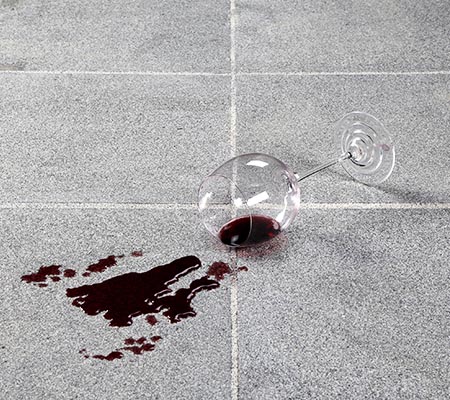 So it is for very good reason that we recommend it is necessary to know what type of paving you want to clean and/or seal, plus what type of stain you want to remove and/or prevent in the future. We do not meant that you must become or consult a geologist or chemist ahead of your paving project, but to gather some basic information on the stone/concrete paving involved, and on any cleaning chemicals or sealing solutions being considered.This is in order to avoid a whole range of potential problems arising, is always a good and sensible starting point.
The huge range of paving, cleaning and sealing materials and the very significant differences between them, means that it is therefore also necessary to use a range of different types of materials and / or methods and techniques to successfully clean and / or respectively seal these different types of paved surfaces.
Paving Cleaning - Whilst pressure jet washing alone can frequently be used for paving cleaning, the removal of heavy soiling or particular types of staining are more difficult. However, fortunately there are paving cleaning solutions for both concrete and natural stone paving, which are used to support and increase the effectiveness and efficiency of the jet-washing. This is in the same way as we use Fairy liquid or Finish tablets in our domestic and commercial dishwashing.
Paved surfaces should always be kept clear and cleaned as part of their normal housekeeping and maintenance. This should always include keeping the block / stone surfaces as clear and clean as possible, by cleaning up leaves and grass cuttings etc, removing and suitably treating any local staining from these, as well as any spillages such as oil on driveways, red wine or BBQ cooking grease etc. on patios and terraces. The full range of spillages that are in the 'difficult to remove' category is obviously extensive, but in addition to those already mentioned, this can commonly include:
cement grout / cement mortar, green algae and other green growths, black lichen spots and lichens, rust staining from metalwork, plus the general build-up of dirt and grime that needs to be removed at the end, and again at the beginning of the BBQ season - or before / after events. Most commonly we are asked how to remove engine oils and greases from driveways and grass stains from patios after over-ambitious mowing….!
At NCC Streetscape we support the development of and stock paving cleaners to remove almost all types of dirt and staining from almost all kinds of natural stone and concrete paving, as well as from any other concrete or hard landscaping surfaces. Unfortunately, due to the nature of some materials, surfaces and stains, this may not be possible!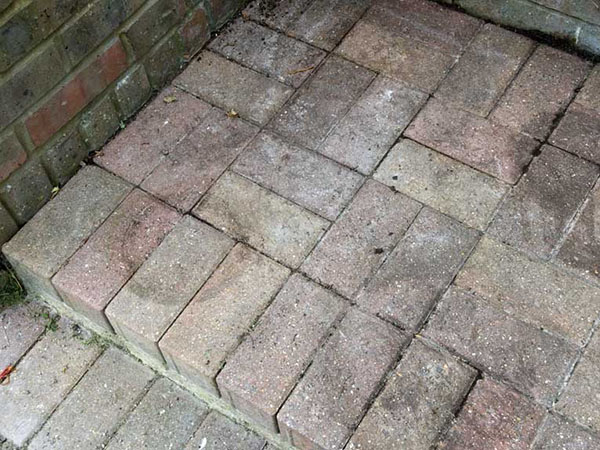 So we will tell you the horrid truth when necessary, even if not what you want to hear, as sometimes it is best to face the fact when there is no point wasting money, and it is in your best interest to get on with replacement paving or alternative surfacing works instead. For more information see: Paving Cleaners page.
Paving Sealing – Especially after previous bad experiences with staining, many people will want to seal their paved surfaces from 'Day-1' to protect against any future staining. A typical example of this is the requirement to sea; coloured concrete block paving on domestic driveways or commercial parking areas because of the risk of oil spills etc., which can be difficult to remove once they become ingrained. Another common request is to protect the attractive appearance of sawn or riven natural sandstone, limestone and granite stone surfaces of paving around BBQ areas and al-fresco dining areas in hotels and restaurants etc. Even with infrequent use, such areas seem to attract splashes and spills of oils, fats and other food and drinks, including the inevitable red wine of course! The attractive appearance soon disappears, slip resistance becomes an issue, as cleaning is difficult, and in commercial areas the EHO's increasingly want dining area surfaces sealing to maintain hygiene and protect against spillages and contamination.
Sealing the surfaces of porous stone and concrete block paving will also prevent or greatly reduce the penetration and ingress of water, which in turn will also increase the resistance of the surface to freeze-thaw attack and damage, such as surface delamination and scaling in winter – particularly when de-icing salts are used, as these greatly accelerate the freeze-thaw cycle and increase the damage significantly.
For more information see: Paving Sealers page.
Paving Sealing – An Emotive Subject: It is also worth noting that the use of sealers on natural stone paving can be an emotive subject and some people consider the sealing of natural stone is a distinct 'No-No' and must be avoided in all situations…..even some 'knowledgeable' people responsible for the conservation of historic and heritage areas can take this view, which we understand, but what is the point if aggressive modern influebces will soon completely destroy the historic stone surfaces and even the whole structure? Surely it is better to make some invisible efforts for preservation rather than leaving this alone as so-called conservation whilst stone deteriorates in many of these situations….the jury is still out!
At NCC Streetscape we understand all of the different views, but unfortunately the evidence now is that with some types of permeable natural stone, together with some types of exposure and spillages, it is only possible to maintain the natural beauty by adequately sealing the surface to protect it. Otherwise the surfaces will not only discolour, but they will quickly deteriorate and erode as modern environmental exposure conditions are much more severe than when the proverbial 'horse and cart' dominated the stone cobbled streets.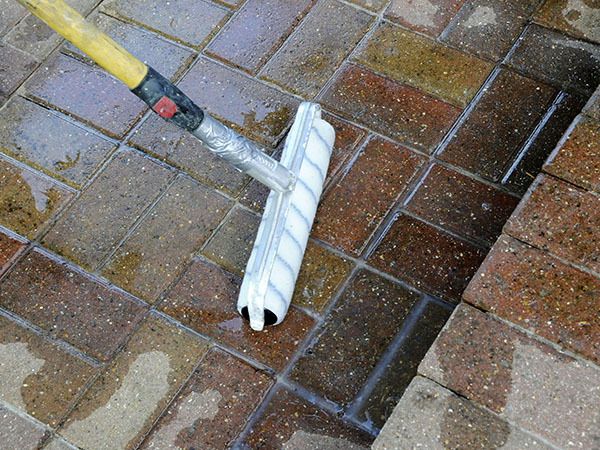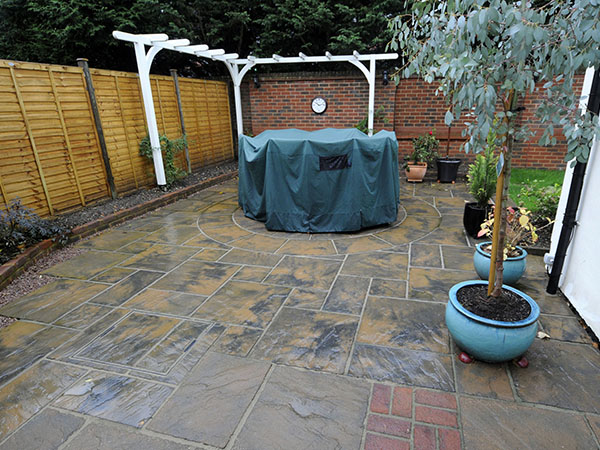 For many stone sealing requirements, we will primarily suggest using modern impregnating surface sealers to seal and protect the surface from attack, but without changing the appearance. A particularly good example of this is GftK's unique vdw 950 3-in-1 StoneProtect Paving Sealer. This type of sealing solution is also ideal to provide stain resistance and make future cleaning more efficient and effective. Specialist stone paving contractors will frequently now use this advanced impregnation immediately after the stone is laid, before even grouting the joints, as the impregnation also makes the paving grouting process faster, and with no risk of staining, even on sensitive surfaces such as some imported granites and sandstones as well.
In the following pages of this section of our site we give more details on all available and the most efficient and cost effective and economic solutions for cleaning and sealing the different types of paving in different areas and different levels of exposure.
You can call 01257 266696 or email technical@nccstreetscape.co.uk for FREE expert advice and assistance on any aspect or type of paving cleaners and sealers for any type of hard landscaping or paved surfaces – We are confident that we can help you to prevent or to resolve any paving joint problems or issues, saving you time and money on every single job!